Membership
The privilage of membership is extended to those proposed by a member or invited by The Club. However, we welcome new members to our Club and encourage unsponsored applications to contact the Club Manager for more details.
How to become a member of The Luffenham Heath Golf Club
Proposed & Seconded
If you know three members of The Luffenham Heath Golf Club who are prepared to propose and second you for membership, please ask your proposer to obtain a membershippack from the Club office (proposers and seconders are required to have held full membership of the Club for a minimum of three years).
Joinging Process (Approximately 4 weeks)
Complete the application form obtained by proposer
Attend an informal interview with the Club Manager and Club Officers
Playing in round with officer of the Club
Notice of application visable on the notice board for two weeks
Unsponsored Applications
If you do not have a proposer or seconder but wish to join The Luffenham Heath Golf Club, please follow the guidelines below:
Contact the Club Manager via letter, email or telephone
Interview with the Club Manager
Complete the application form and submit a full CV
Informal interview with three officers of the Club
Enclose a letter of recommendation from your current Club (if applicable)
once we have received and carried out the interviews, we would then be in a position to proceed with the joining process. A playing in round with officers of the Club will be arranged before membershipis offered. Approximate time of joining process will be 4-6 weeks.
Ladies' Initiative Membership
Aimed at ladies who are new to the game of have never been a member of a Golf Club or held a handicap. Introduced in 2017, the ladies' initiative scheme provides an opportunity to join The Luffenham Heath Golf Clubin the pursuit of obtaining an official handicap and becoming a full member.
Included with Ladies' Initiative:
Full access to our practice facilities with complimentary practice balls
6 complementary one hour group lessons with PGA Club Professional, Ian Burnett
Full use of clubhouse facilities and attendance at social events
Access to the golf course with the approval of Club Professional, Ian Burnett
2018/19 Subscription Rates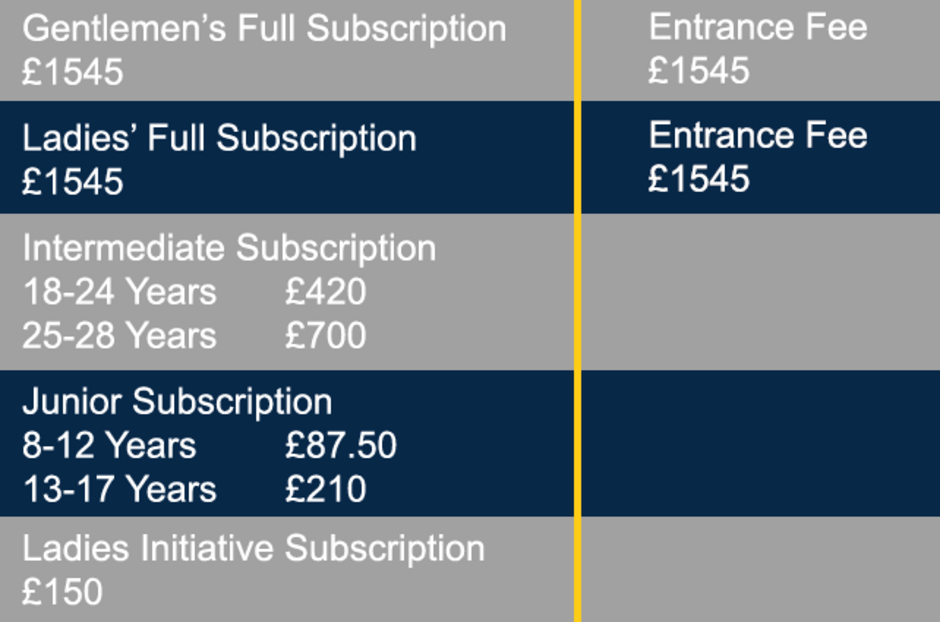 ---
Club Brochure

To download our Club brochure, please complete the form below.
---
Membership Enquiries
Mr R Hall - Club Manager
The Luffenham Heath Golf Club
Ketton
Stamford
Lincolnshire
​PE9 3UU
For further information
Telephone: 01780 720205
Email