Winter Special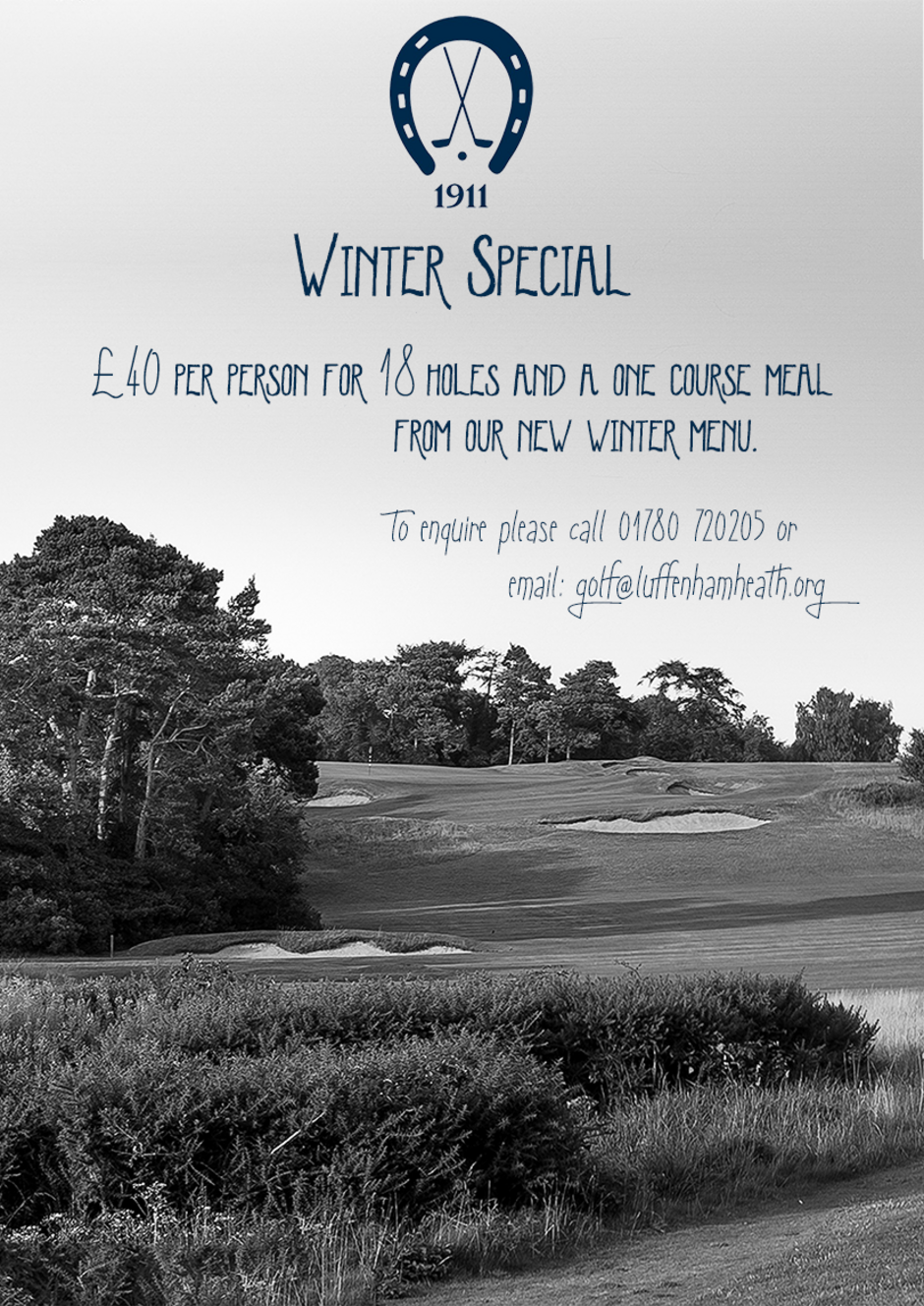 ​
With the winter approaching, the golf does not have to stop!
From 1st November 2017 until 31st March 2018, you can play
18 holes at Luffenham Heath (a top 100 course in England) with
a one course meal from our new winter menu for £40.00 per person.
This is only valid for groups of 4 or more players.
So, if you are part of, or indeed organise, a society then do not
hesitate to enquire today.
To book, please call the office on 01780 720205 or email:
golf@luffenhamheath.org