1911 to 1942
In 1909, Lord Willoughby de Eresby first proposed the construction of a golf course on 250 acres of land known as South Luffenham Heath. At the time Sunday shooting was under threat and it was necessary to find diversionary entertainment for his visitors to nearby Normanton Lodge (the remains of which now overlook beautiful Rutland Water, formed by flooding the Gwash Valley in 1975). Local dignitaries supported the idea and, more importantly, so did his father Lord Ancaster on whose land the golf course was intended. Membership was to be encouraged and it was hoped to persuade the London & Great Eastern railway to halt at adjoining Fosters Bridge to allow golfers from Peterborough or Leicester to disembark. This request failed but, for a while, the course became an unscheduled stop with members climbing up or down the embankment on ladders. Members eventually had to travel by pony & trap from nearby railway stations.
The course was opened in 1911 with a celebrity match, witnessed by over 1000 spectators, between James Braid and Harry Vardon, both eventual winners of 5 Open Championships each. Vardon's opening drive cleared the course boundary, the Morcott to Ketton road and landed in the adjoining field. Braid's afternoon 72 remained a course record for many years and remains a very respectable score indeed; given driving rain, a course measuring only a little less than 6000 yards and the equipment of the day. Braid eventually turned to course design and his appreciation of the course must have been sufficient to persuade him, between the two World Wars, to return and advise on changes that were needed.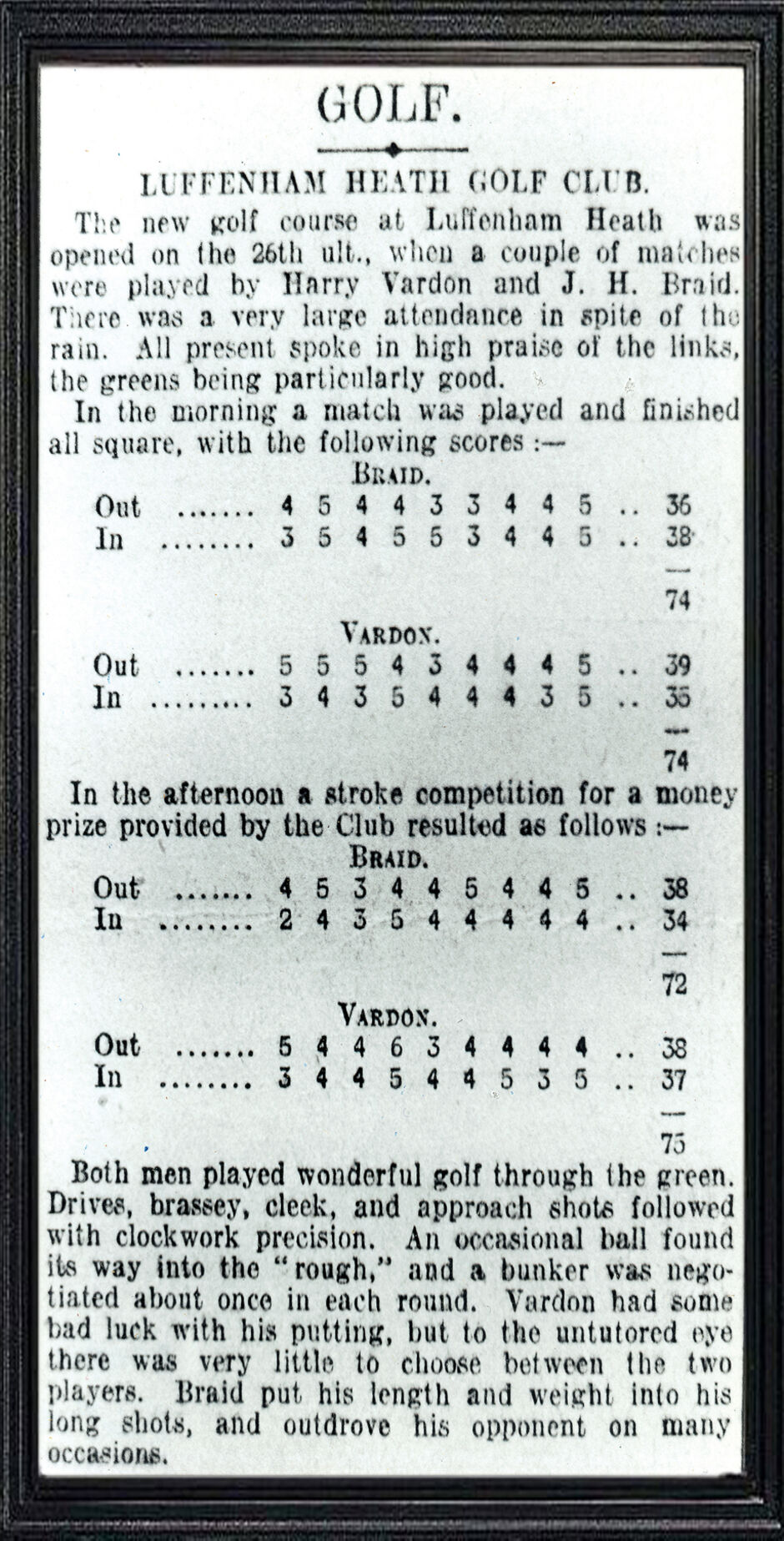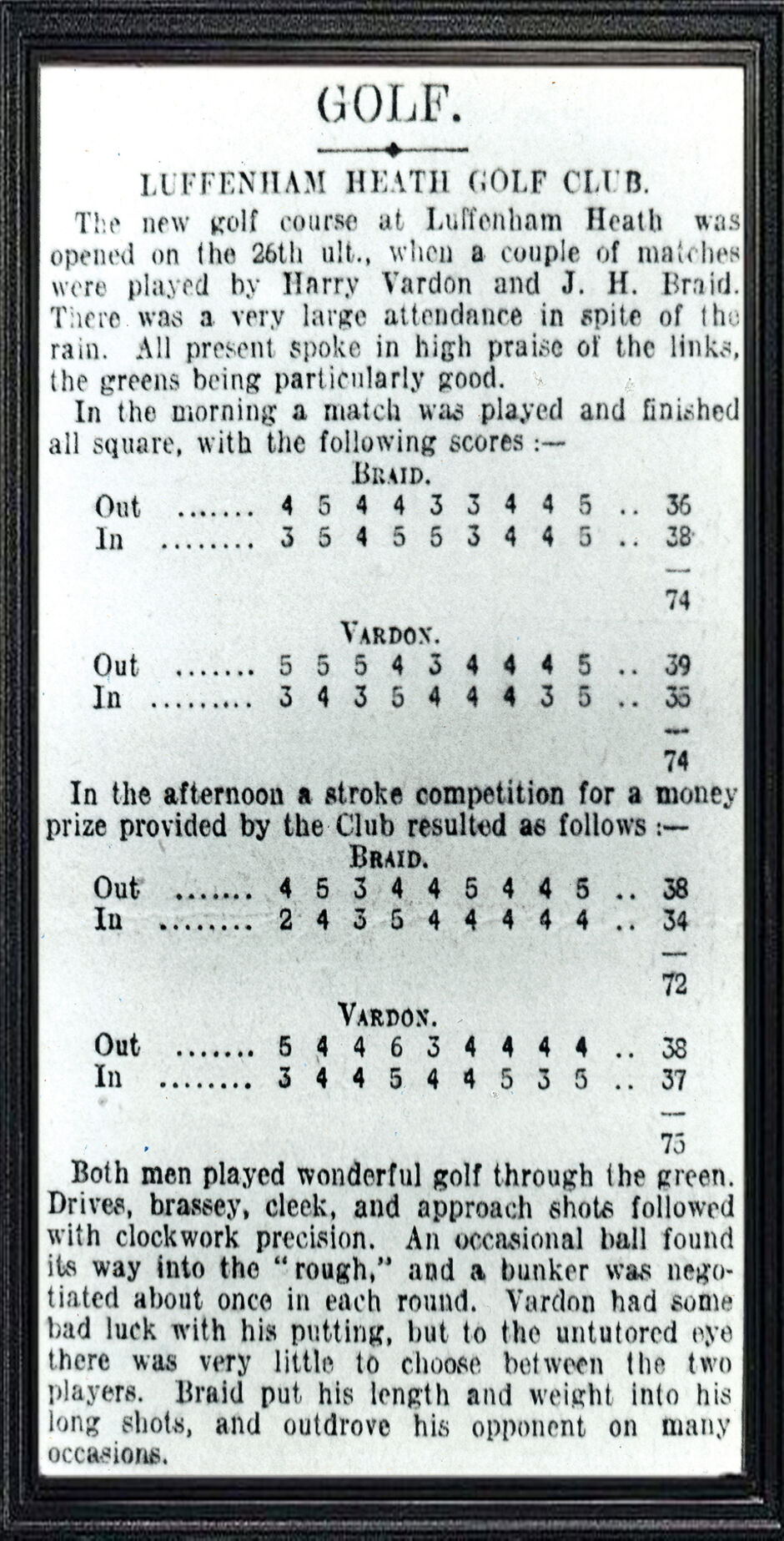 ​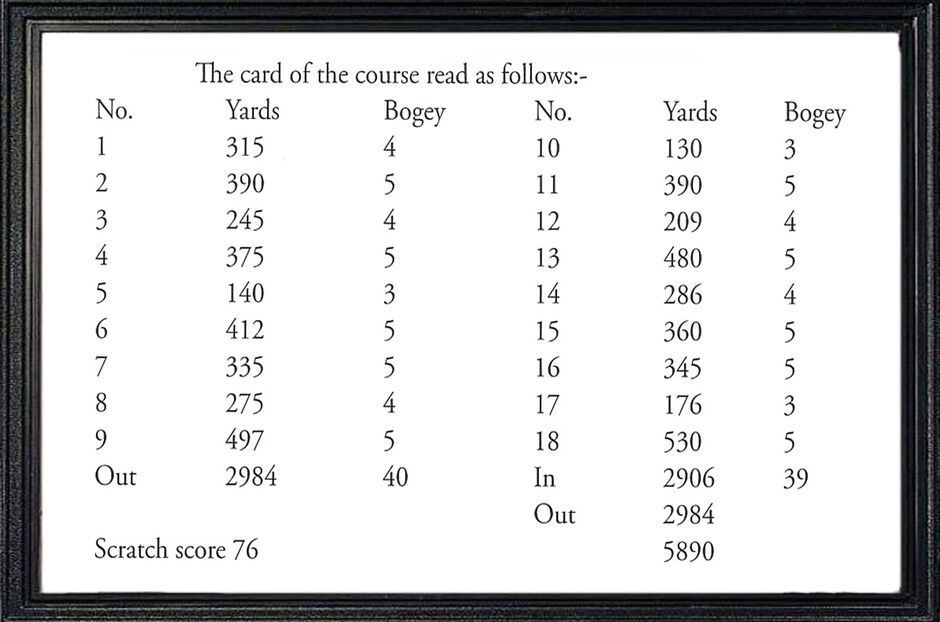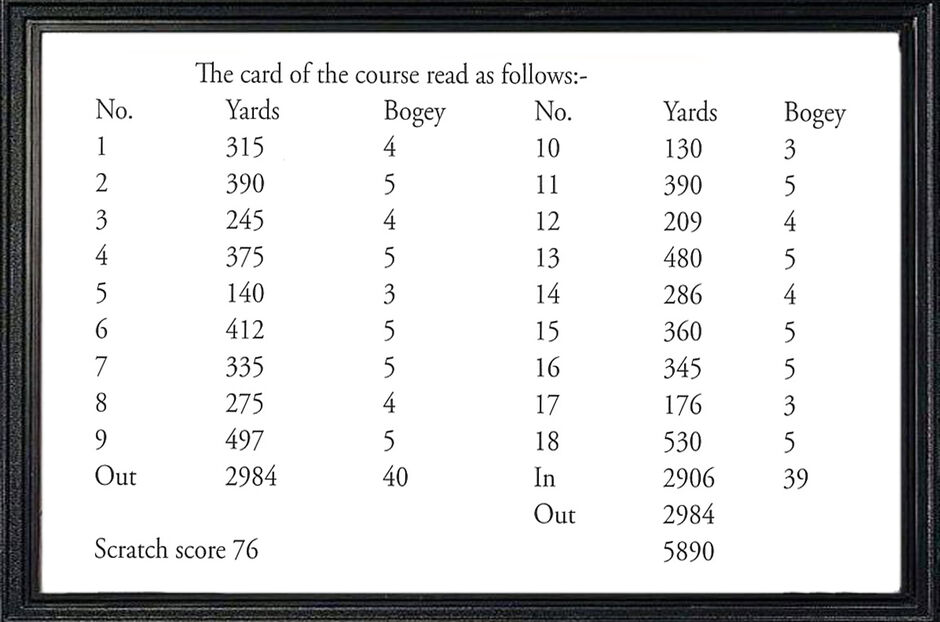 ​

Set in the Quorn and Cottesmore hunting country, it is hardly surprising that the Club attracted an aristocratic membership from far and wide. Viscount Castlereagh first became Captain in 1912 having been made Vice-President the previous year. He was again elected as club captain in1932, this time with the title Marques of Londonderry. The Castlereagh Cup for the Club Championship dates back to 1912 and is still contested for today, as a 36-hole scratch medal. In 1928 the Prince of Wales, later to become the uncrowned King Edward VIII, was invited by letter to St James' Palace to become Captain; a position commemorated by the presentation of a trophy in 1929. The Prince of Wales Cup was requested by HRH to be contested annually, and that request was accepted and is contested to date as an 18 holes medal.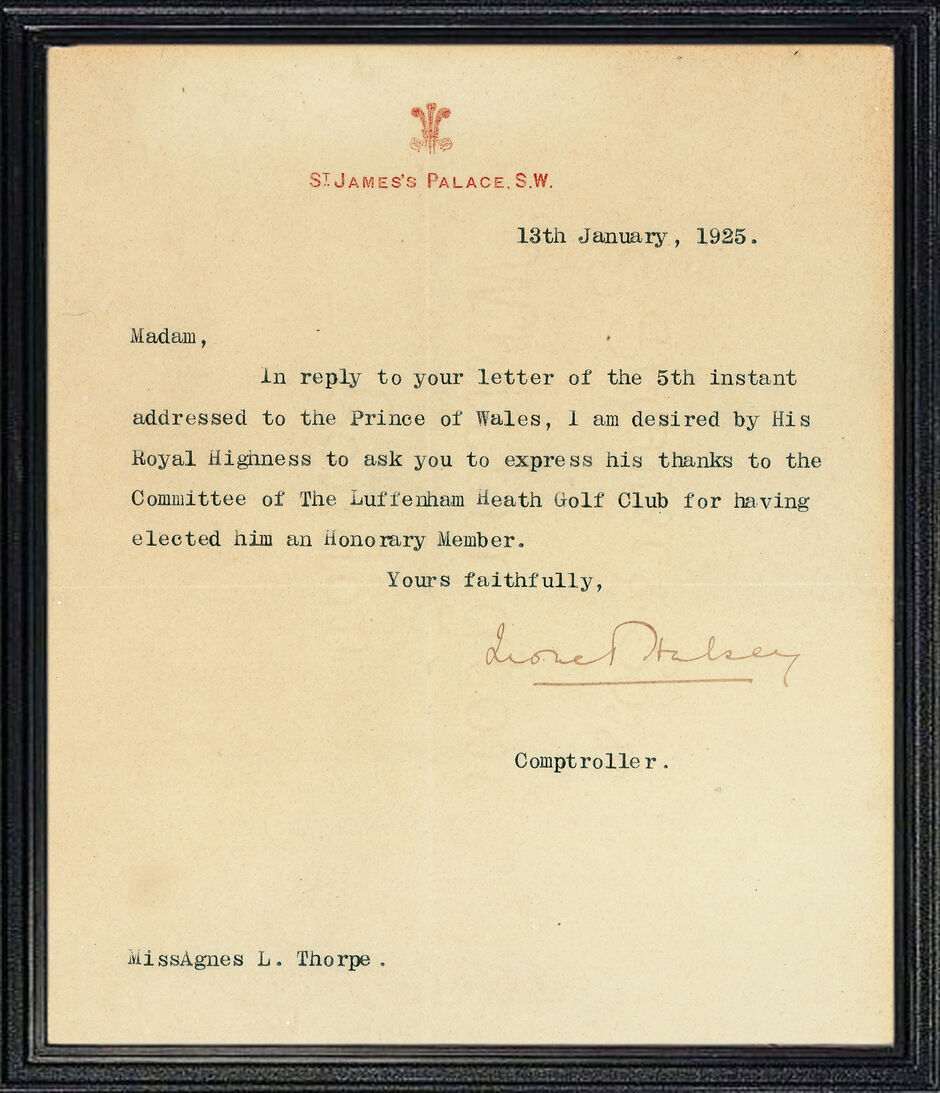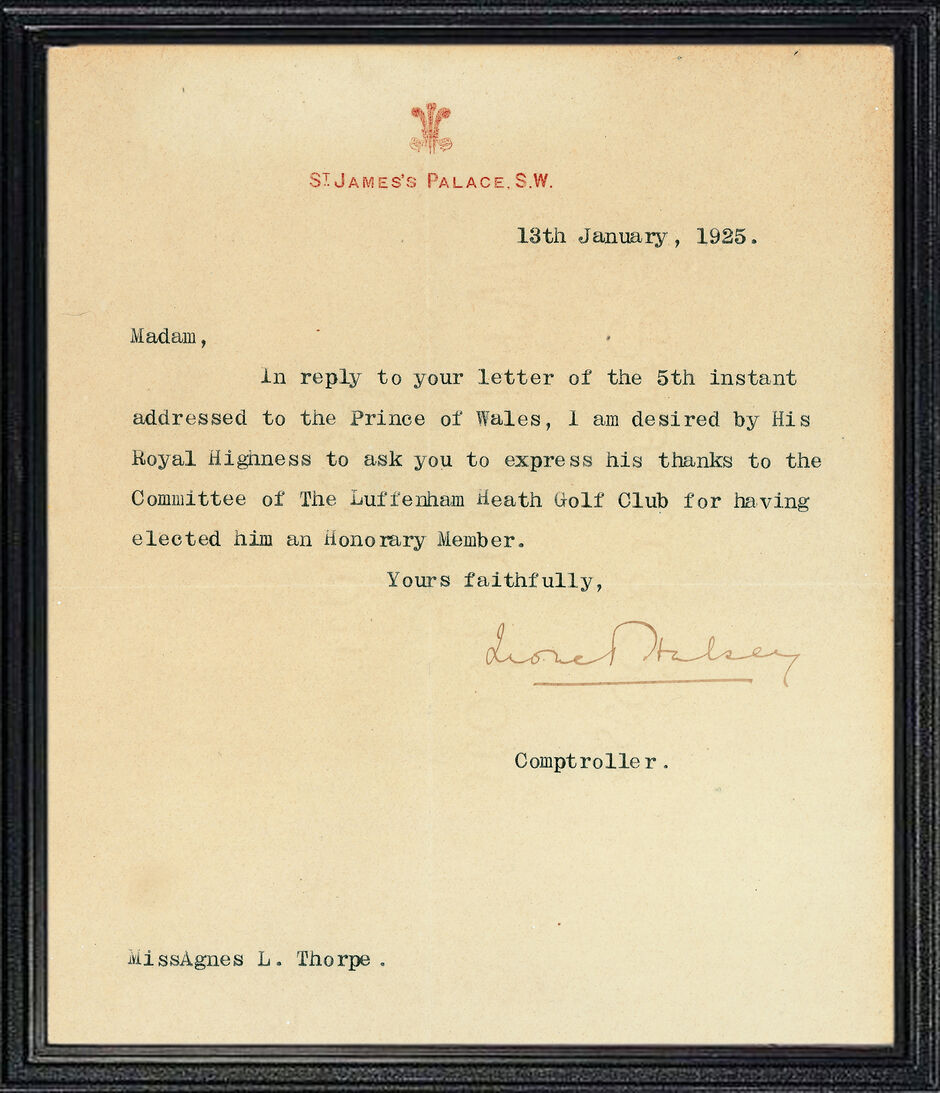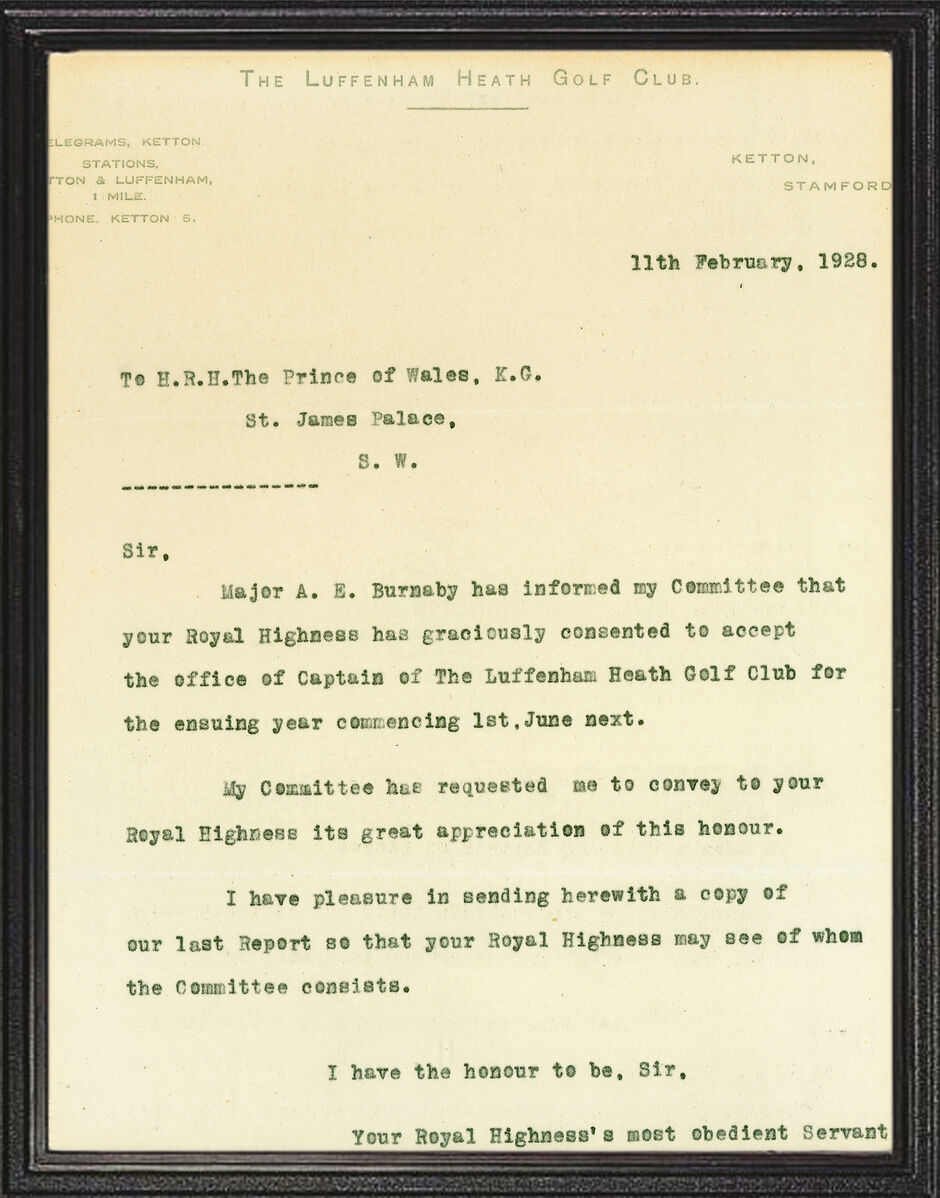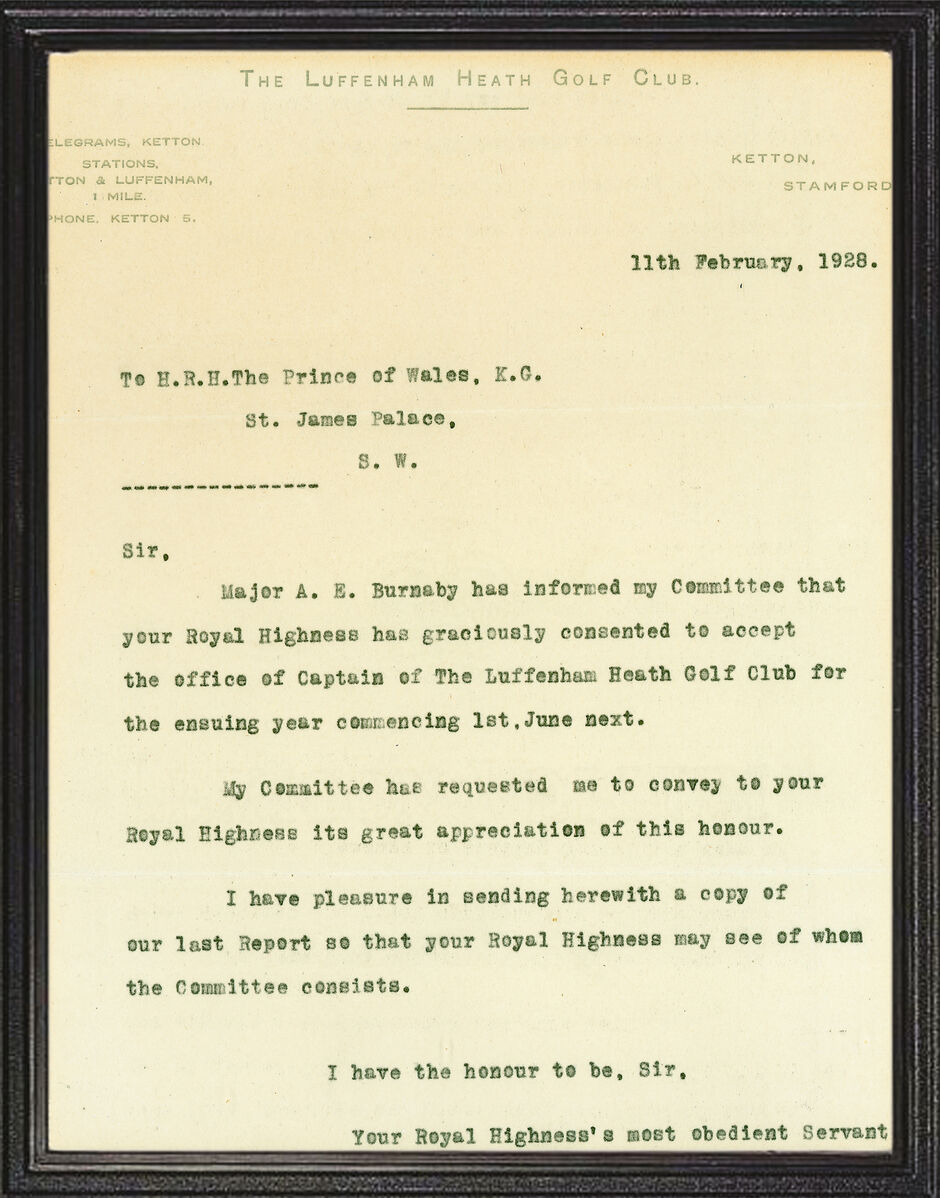 ​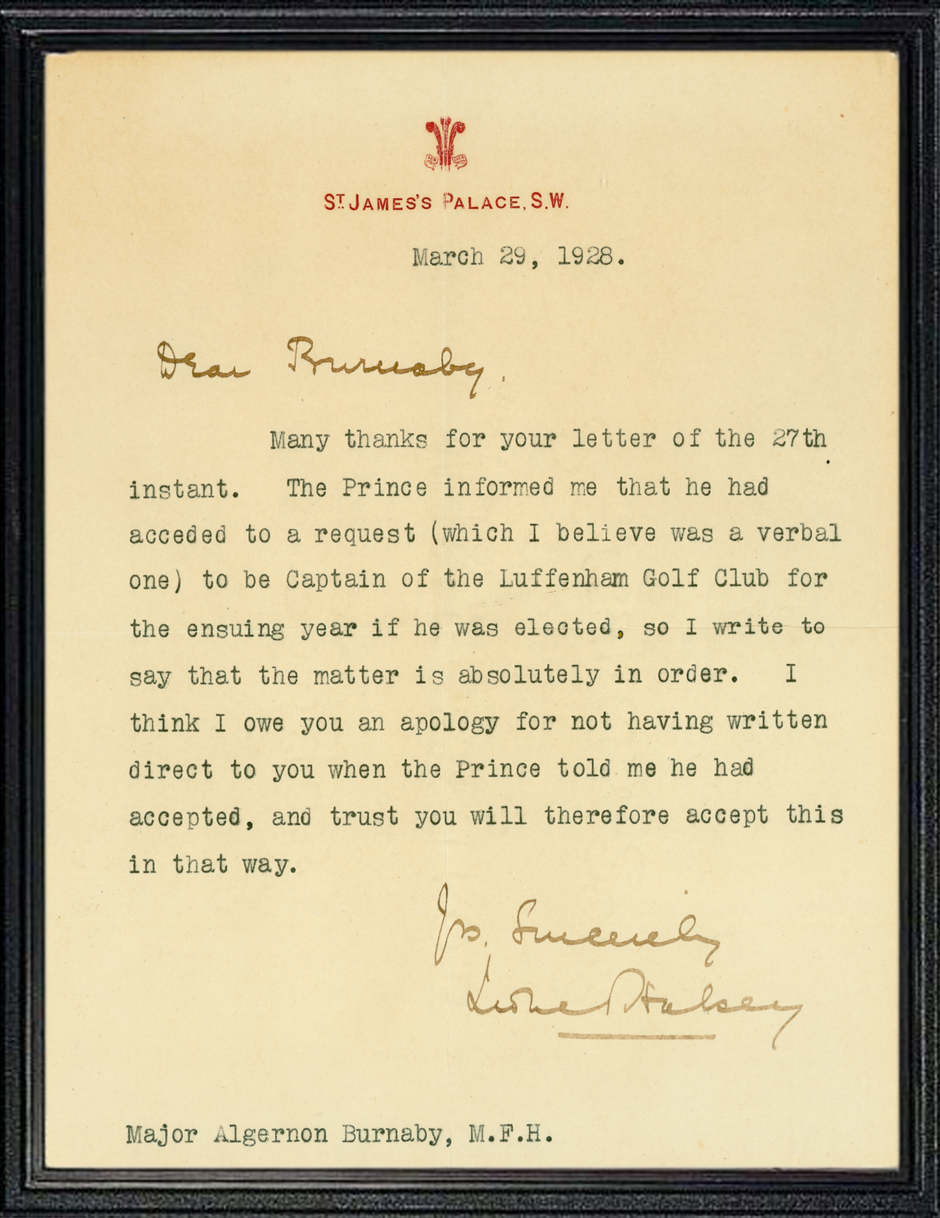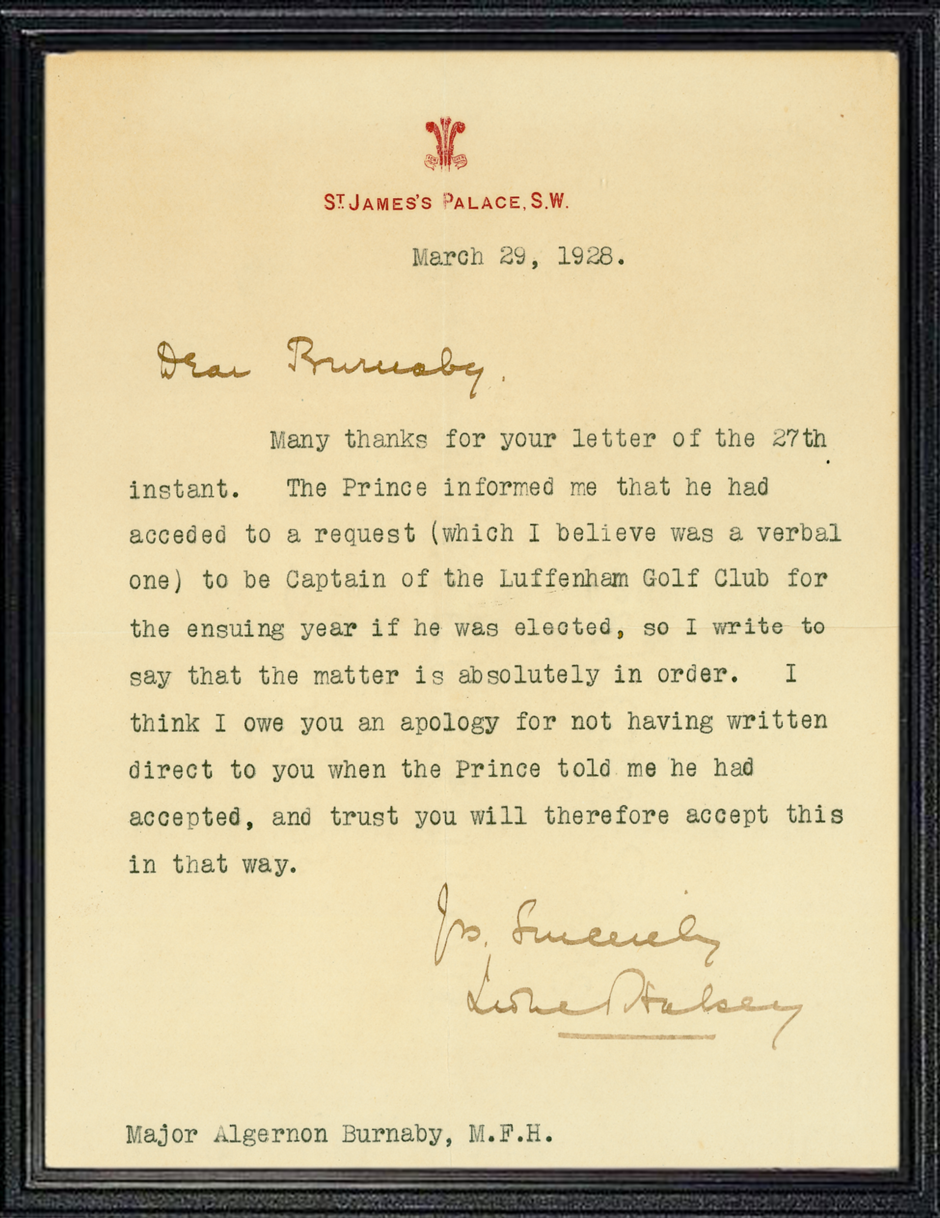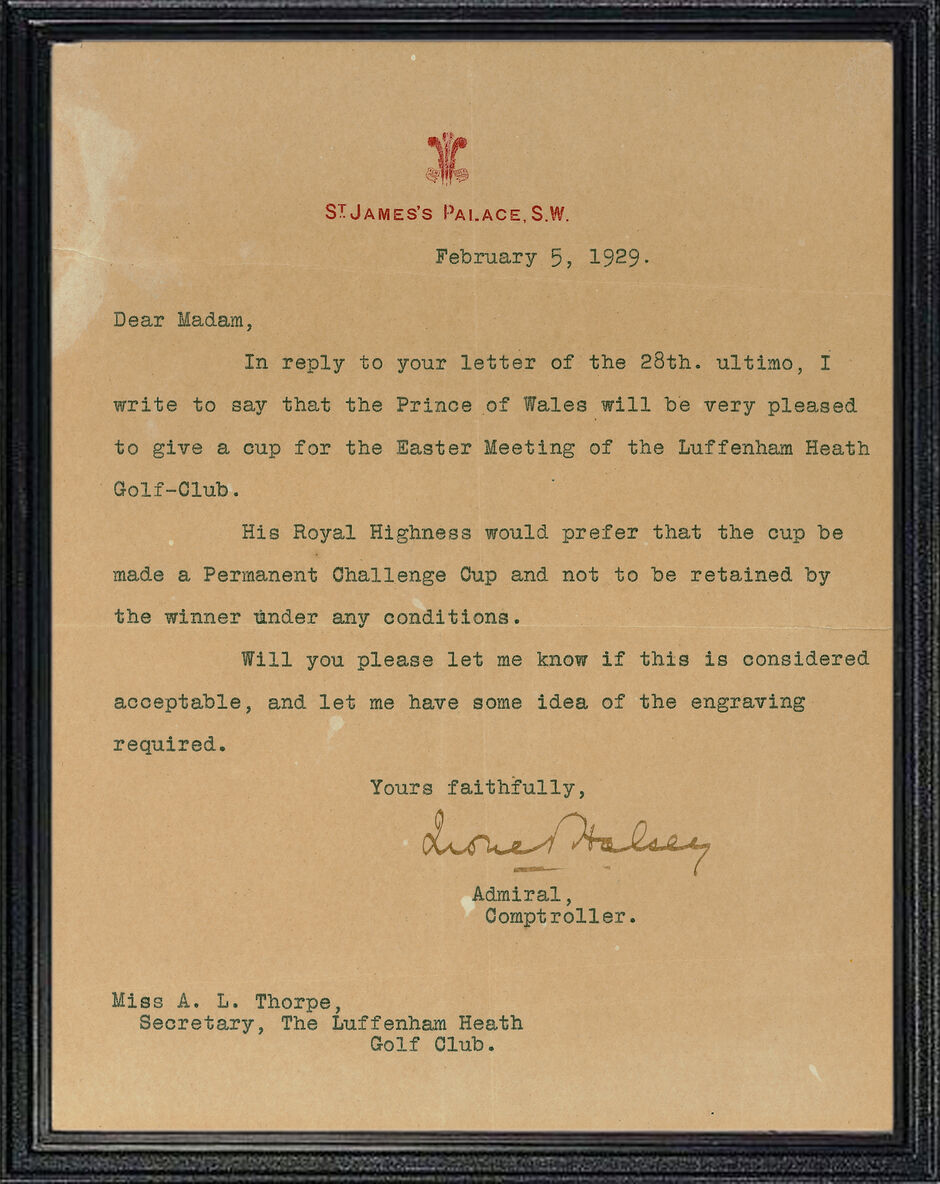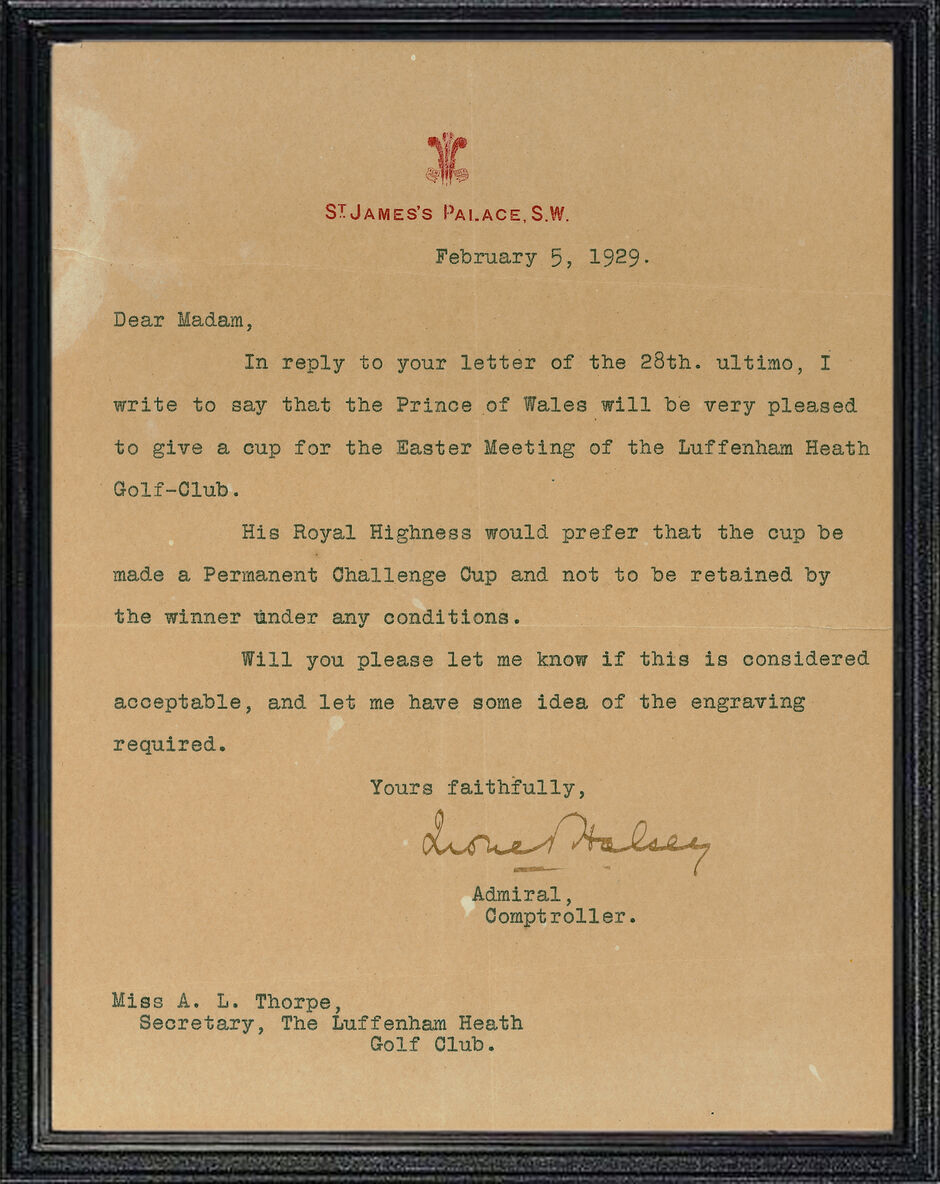 ​