English Boys' Amateur Championship 1990
(Carris Trophy)
Luffenham Heath has played proud host to some significant, external competitions in its illustrious history to date. On March 7th 1988, club secretary of the time, Ian Davenport, received a letter from the English Golf Union asking whether Luffenham Heath Golf Club would like to host the English Boys Open Stroke Play Championship for the Carris Trophy in 1990, on behalf of the EGU Courses Selection Committee. Such was the scale of a tournament of this nature, the club responded with acceptance and agreed the Championship dates of 24th, 25th & 26th July 1990.
Play began on Tuesday 24th July, conditions were hard and fast running, typical of the heathland during a dry summer. England Boys Captain Michael Welch, playing out of Hill Valley Golf Club, opened an early lead on the rest of the field with a superb, new course record of 64. Welch got off to a fine start with birdies at the 1st and 5th before an eagle 3 at the par 5 6th. He also made further birdies on 8 and 9 to reach the turn in 30 strokes and five under par. Welch retuned home in 34 and one under par, after picking up bogies on holes 11 and 17.
​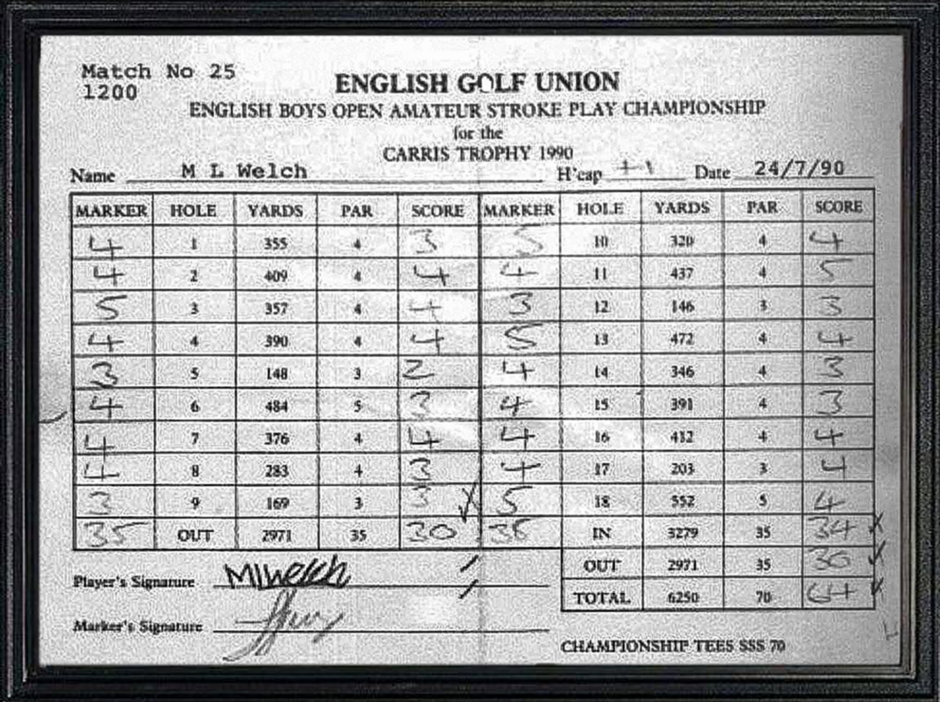 Michael Welch Round 1 Course Record of 64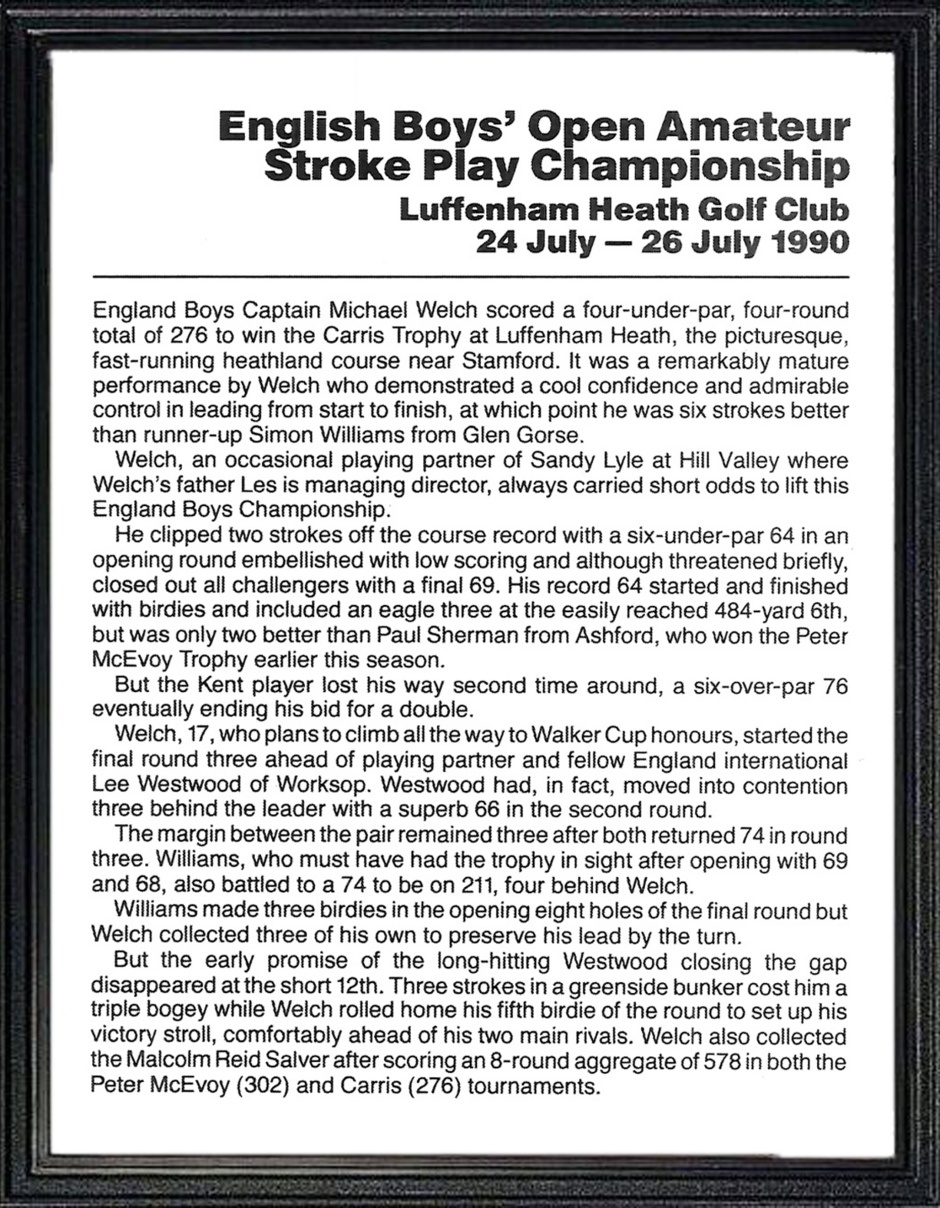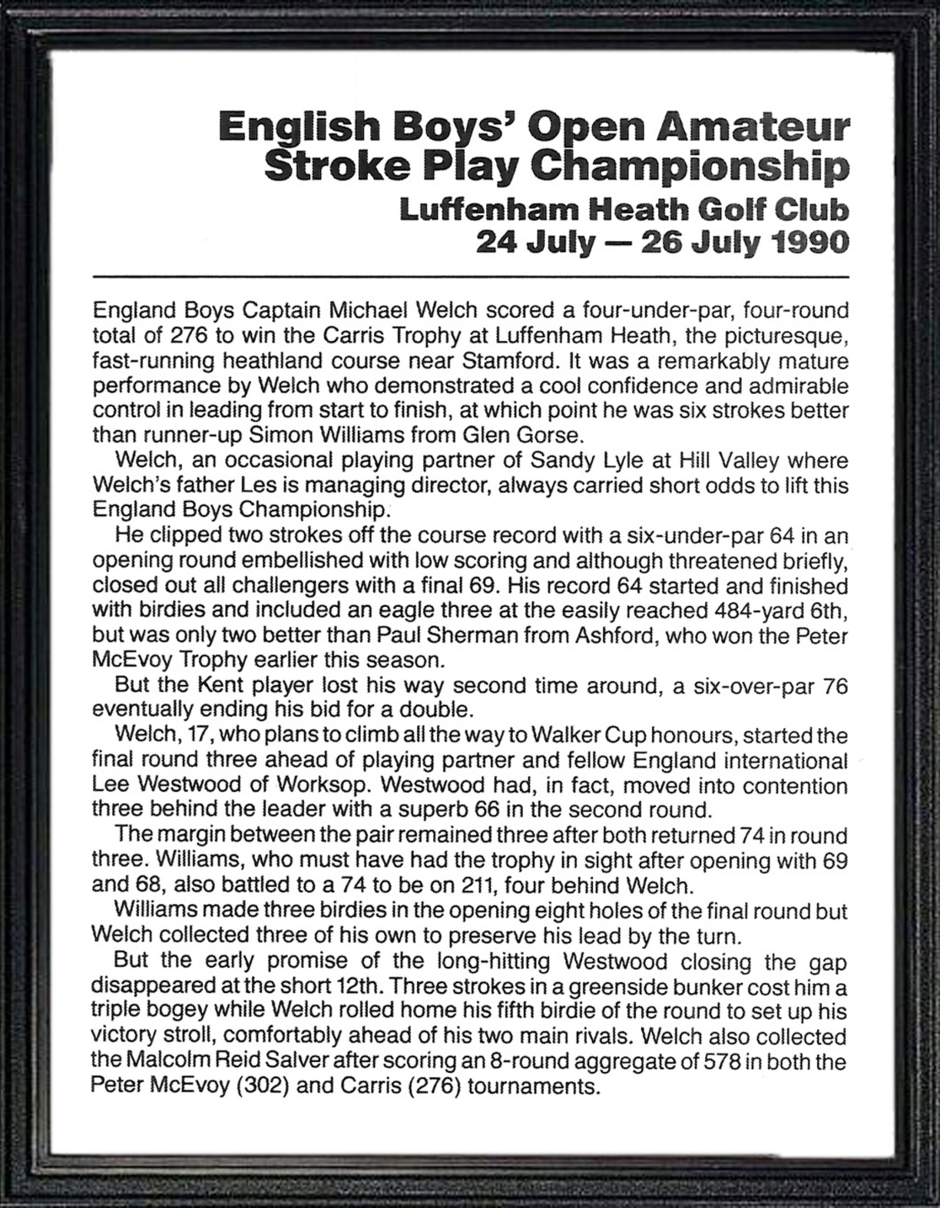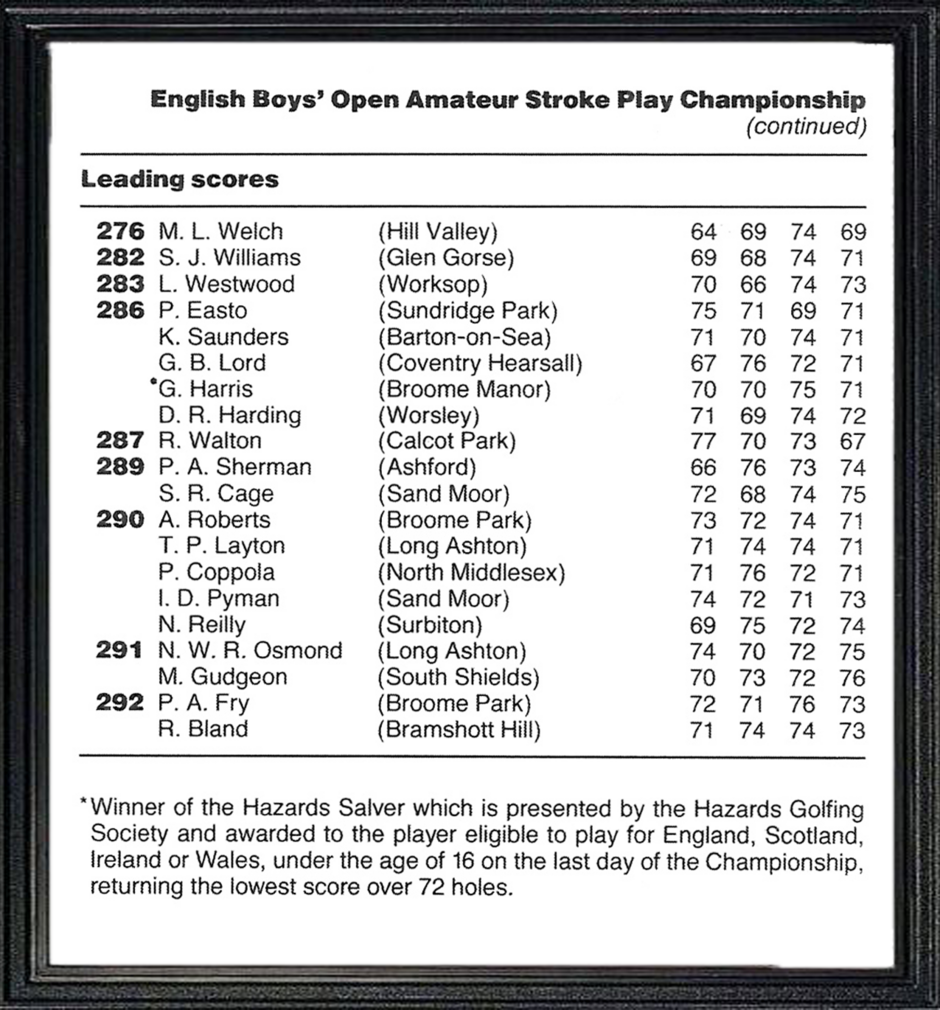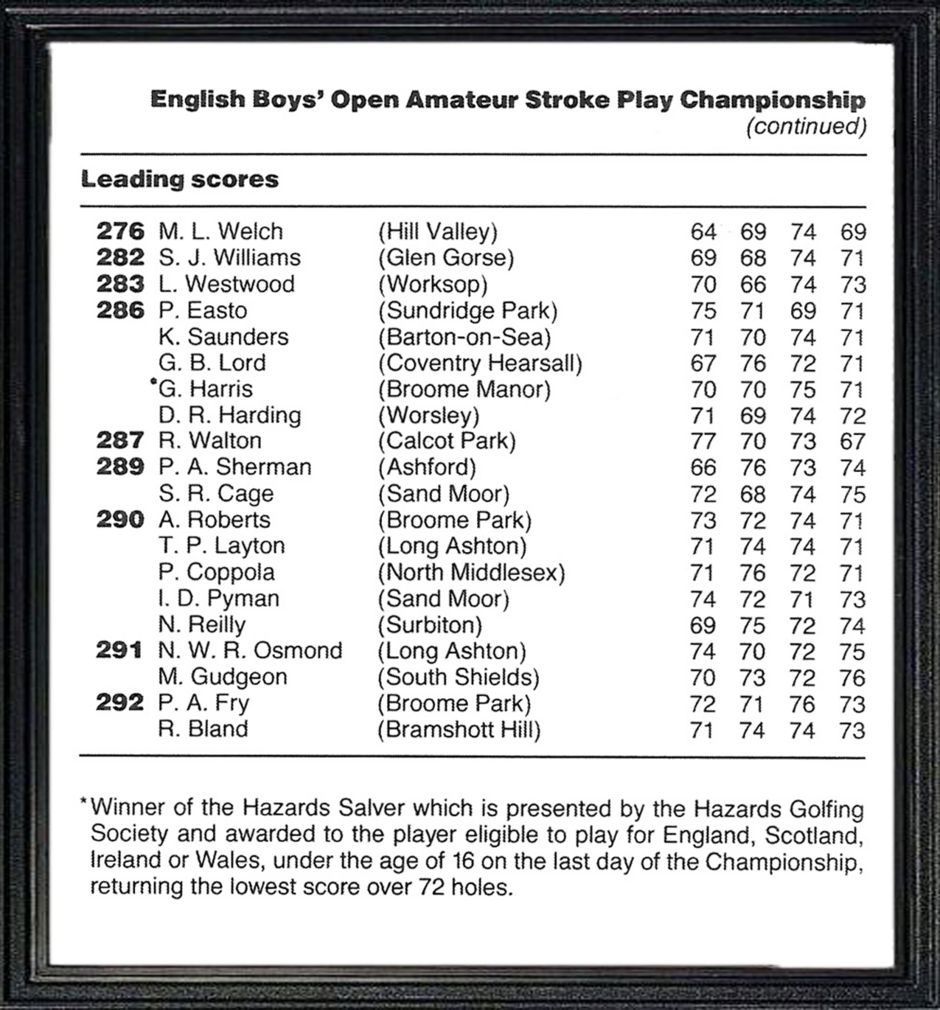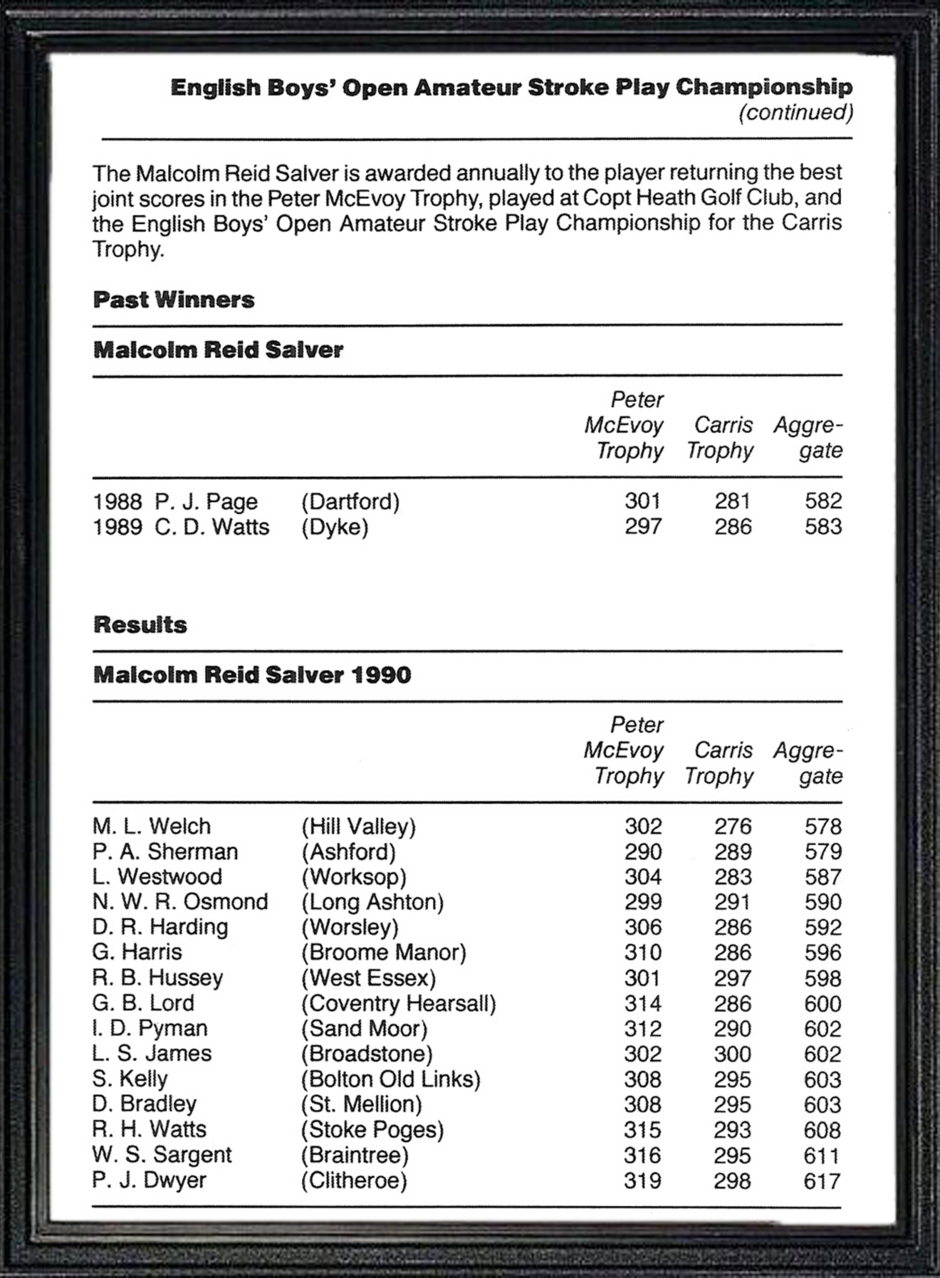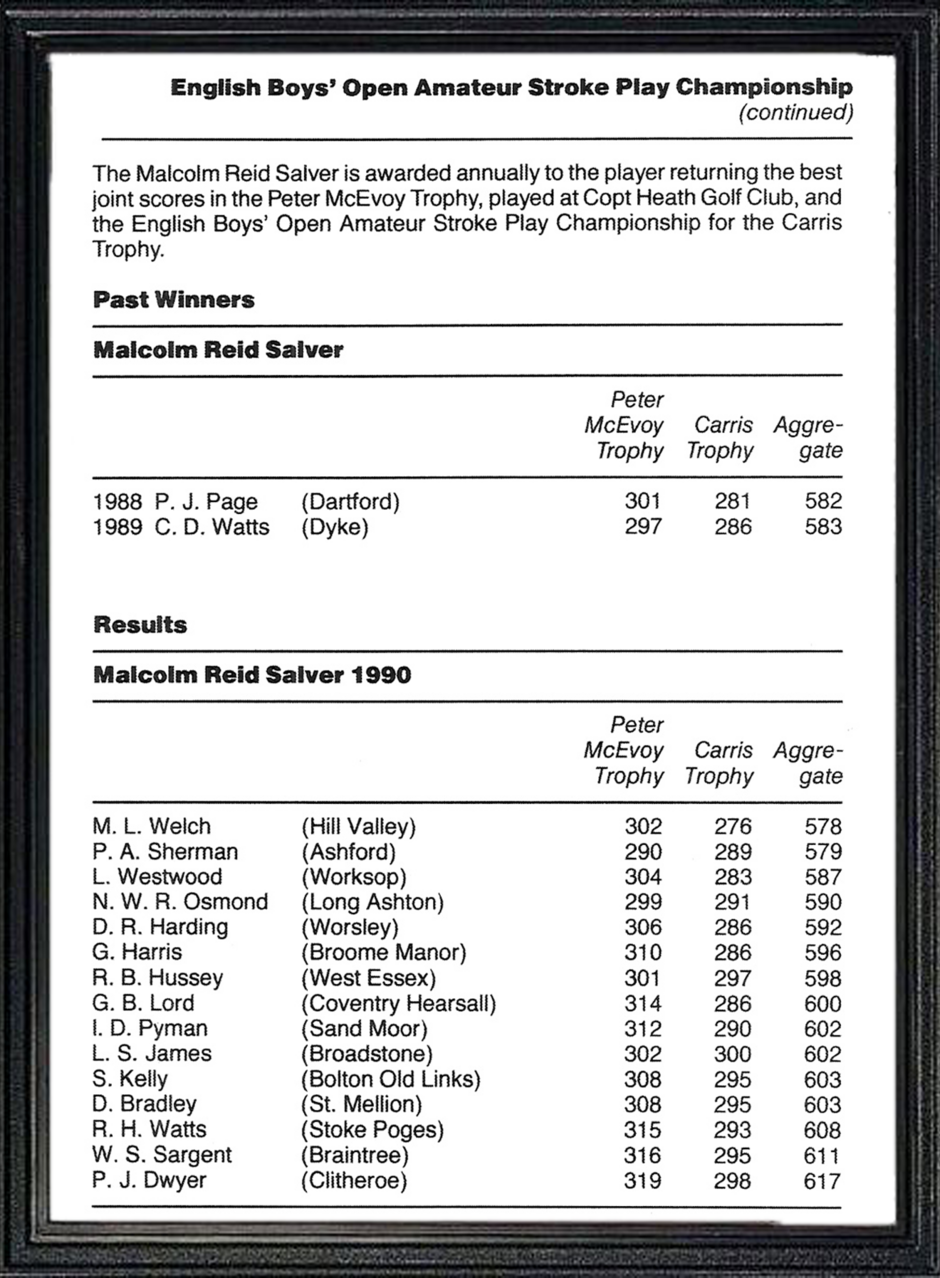 ​
A former member of Luffenham Heath, Adam Williams also contested in the Carris Trophy that year, but unfortunately did not survive the half way cut. He described conditions as "fast running day with brown, fast fairways and playing like an inland links". Adam later recalled that he "played in the group ahead of Michael Welch, and every one of his approach shots seemed to stop within 10 feet of the flag and his ball hit the pin at the 6th in 2 going to about a foot for his eagle".
Welch recorded a one under par 69 on day two, giving the comfort of a three-shot lead over Lee Westwood of Worksop Golf Club. On the final day, the 'typical' Luffenham conditions faced the players that made the cut. With the wind, having picked up caused unknown conditions to what they faced on the first two rounds. This reflected in the scoring with only three rounds from 40 in the 60's. With Welch & Westwood both shooting 74 in round three, the lead remained three shots going into the final round.
As the final round commenced, Simon Williams of Glen Gorse opened his round with three birdies in the opening eight holes began to get the trophy in sights. However, Welch also made three birdies of his own to maintain a three-shot lead at the turn. Lee Westwood's chances of catching Welch evaporated quickly as he stumbled to a triple bogie five on the par three 12th after three attempts in a greenside bunker. A further blow was inflicted on Westwood's chances when Welch rolled in a birdie putt and put victory well within sights.
Michael Welch managed to seal his victory with a final round of 69 strokes, ahead of Simon Williams, who also lost touch with a finishing round of 71. Lee Westwood finished in third place after a closing 73. A fantastic performance from Michael Welch who was a very worthy winner, reaching a grand total of four under par 276, after rounds of 64, 69, 74 & 69. Welch also, that summer, went on to win the Boys' Amateur Championship as well as the European Boys Championship.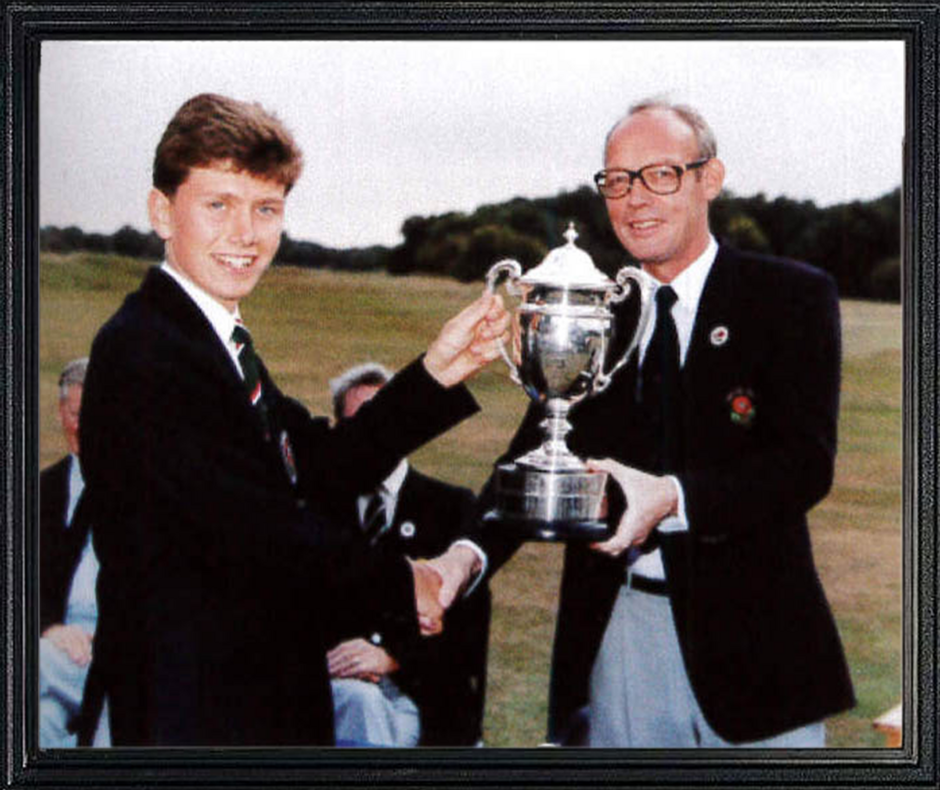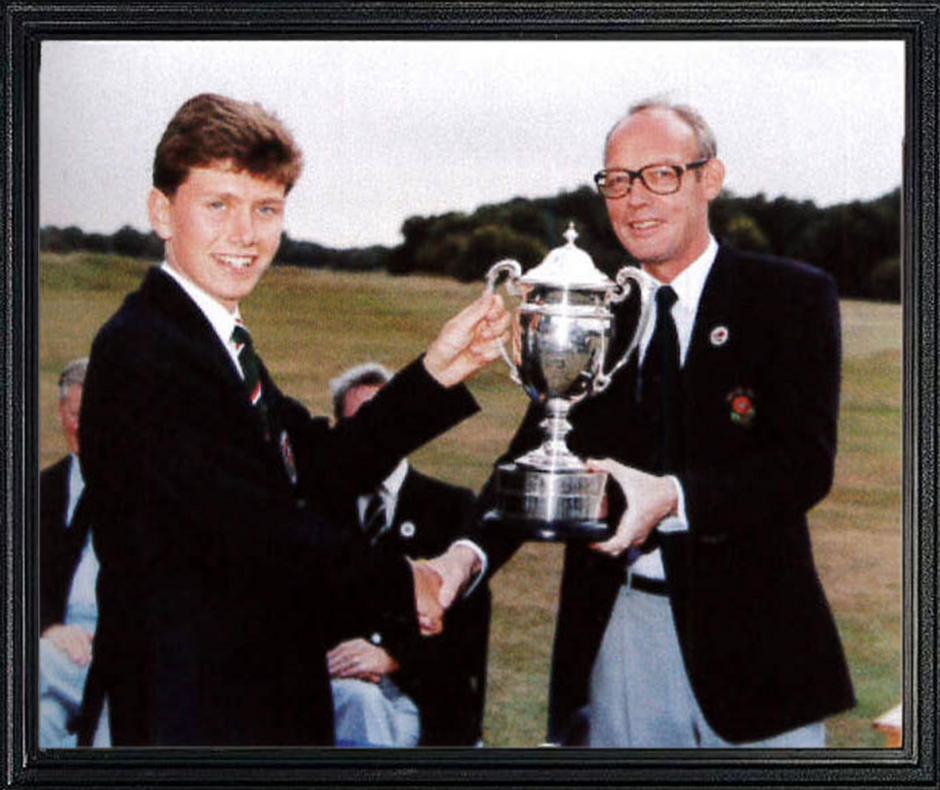 Michael Welch Receiving Carris Trophy from Tony Hill, English Golf Union President.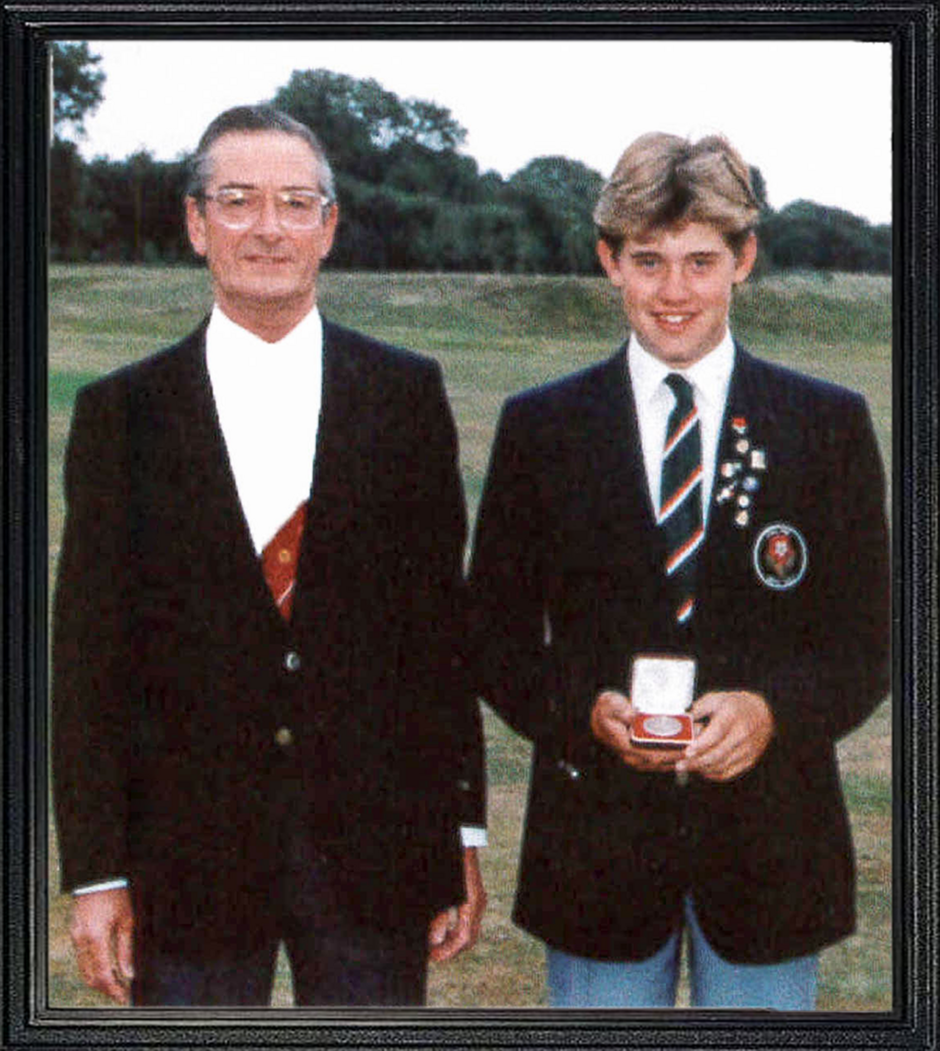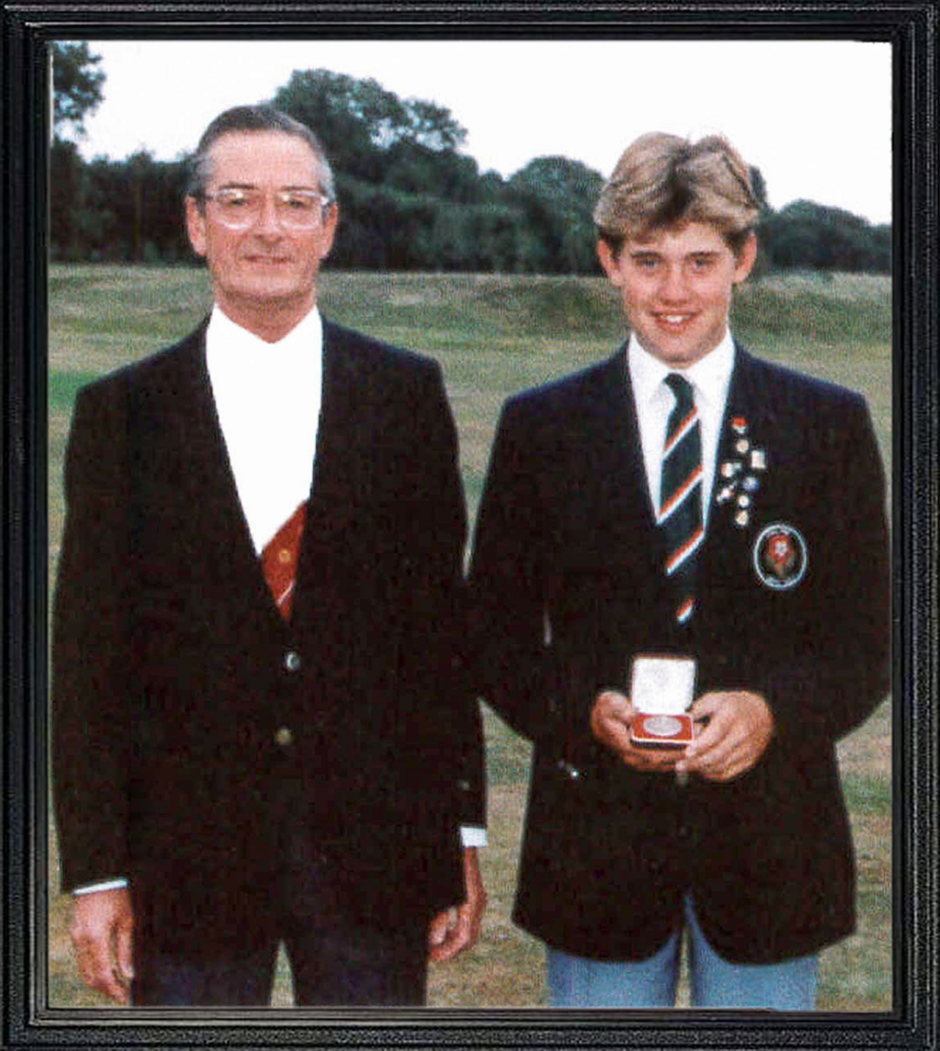 1990 Club Captain Presenting Third Place Medal to Lee Westwood
Luffenham Heath Head Professional at the time, Tony Lawrence was fortunate to watch all three days of play expressed that "Westwood is the one who will make it as a professional". Westwood has gone on to prove Tony right, having won many professional tournaments, represented Europe in the Ryder Cup 9 times and also became world number 1 golfer in 2011.