1943 To Date
Appreciable changes to the course layout were avoided until they were enforced from an unexpected source. World War II demanded food for Britain and the Ministry of Agriculture and Fisheries insisted in 1943 that Luffenham Heath should be ploughed-up to help the war effort. Diplomacy prevailed and the damage was limited to the top 60 acres of land on which holes 9, 10 & 11 were then played. Compensation to the Club amounted to £33 per annum. To assist in the same war effort, an exhibition match was held in 1941 which included three times Open Champion Henry Cotton. £200 was donated as a result to Red Cross. The land lost to the plough has never been re-instated as part of the course but by the end of 1946 an 18 hole course was back in play with a re-arrangement of holes 9 & 10 and new holes for 11 & 12 The course has remained in this layout ever since apart from cosmetic changes made over the intervening years by C K Cotton, Donald Steel and Cameron Sinclair.​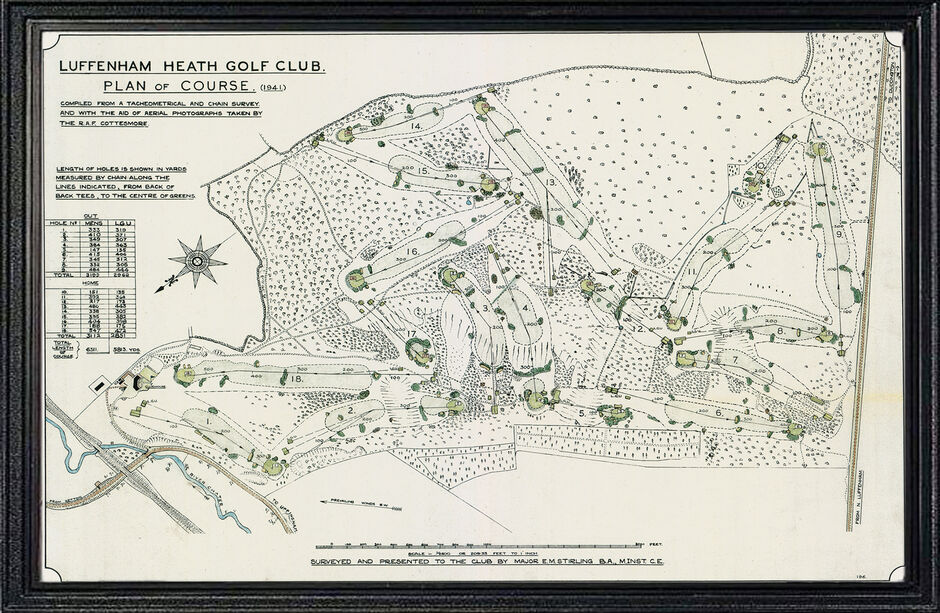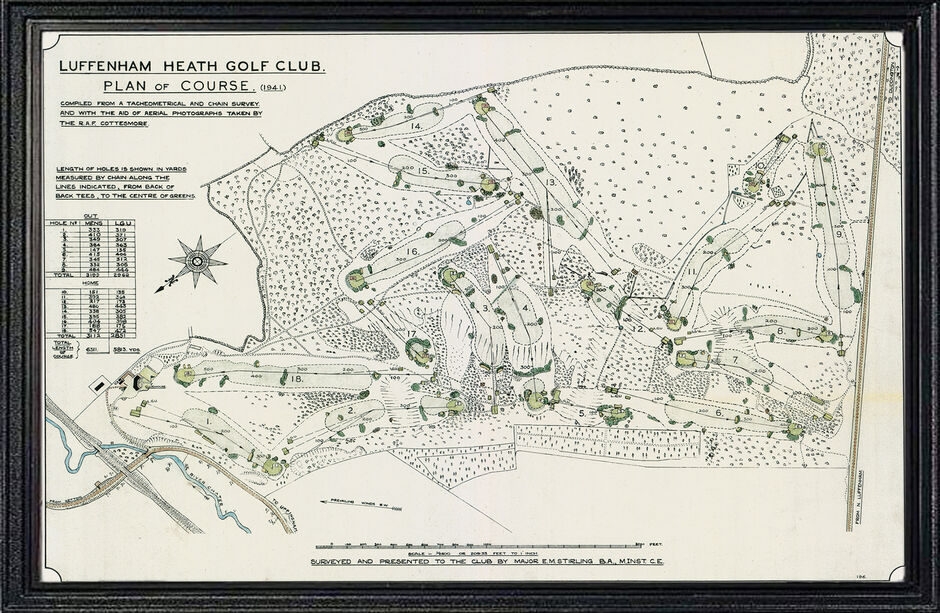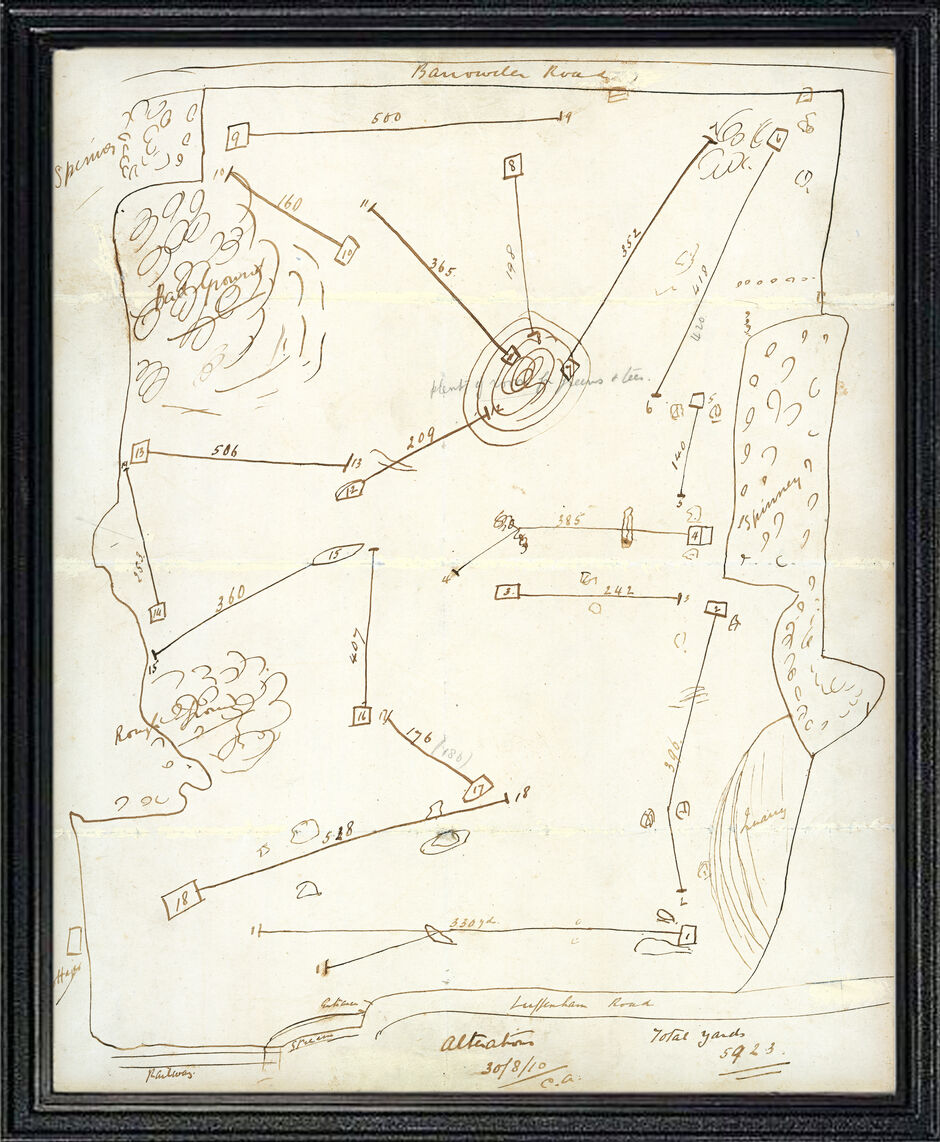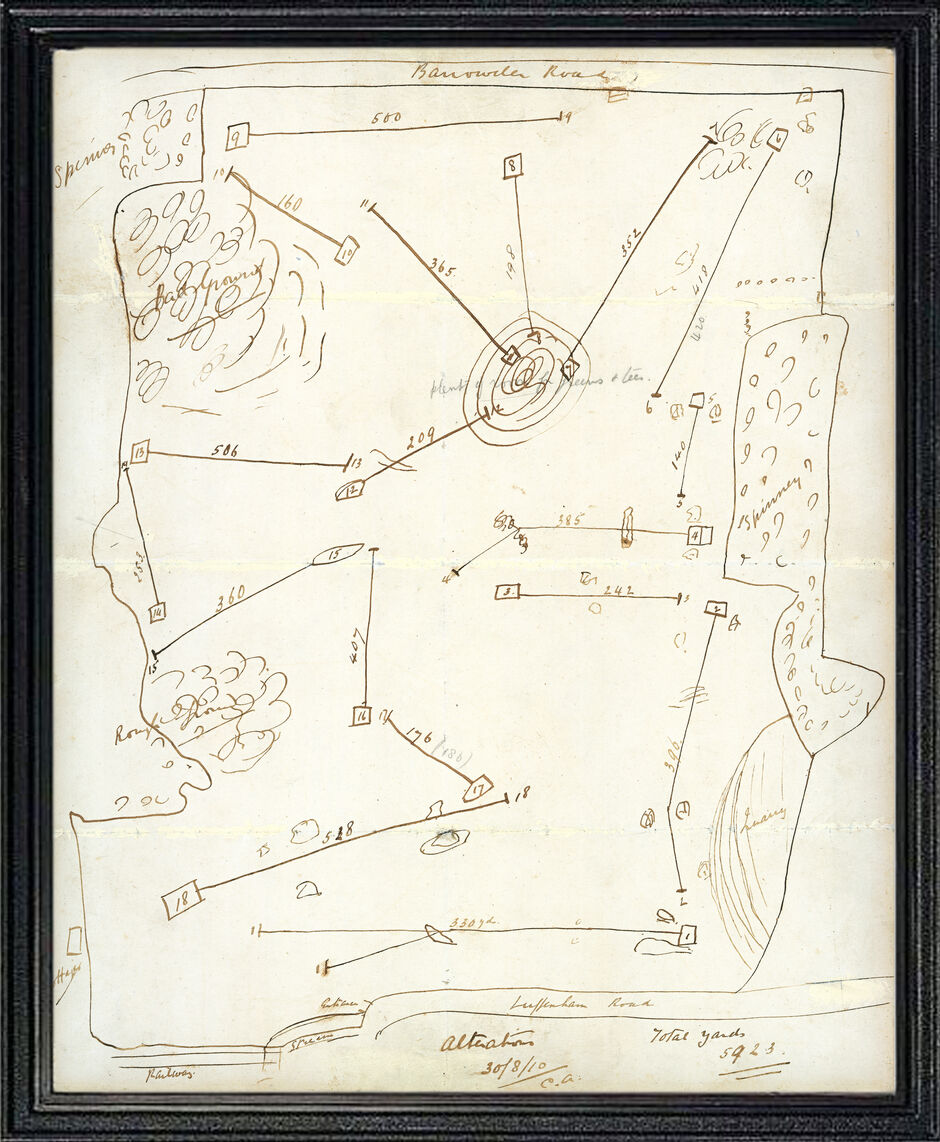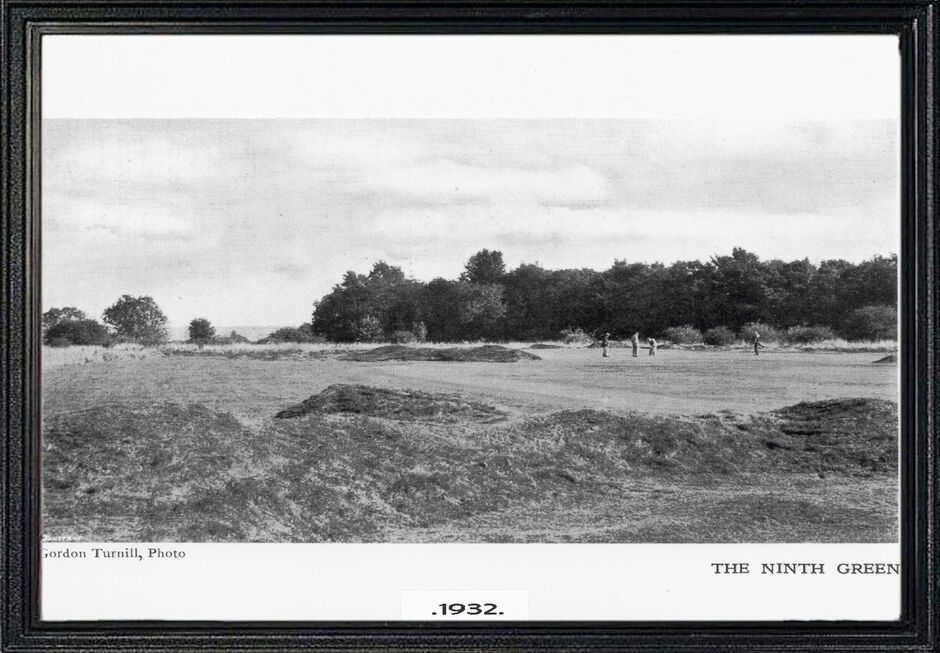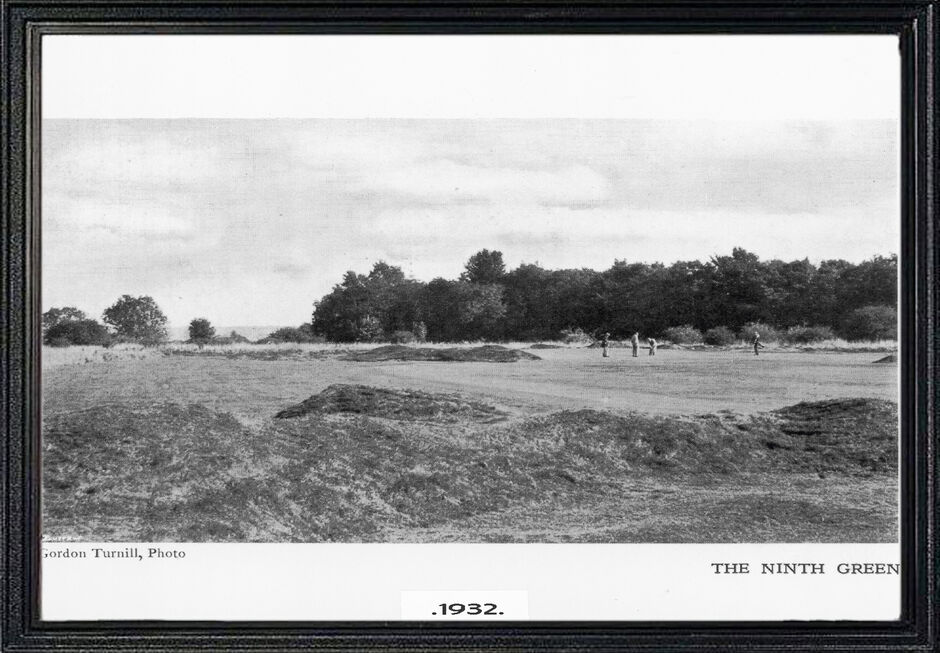 ​
In addition to man-made changes, nature has had a profound effect over the years. The original open heath-land, cropped by sheep and deer, has gradually converted into coppices of hawthorn, gorse and heather, still surrounded by glorious scenery. Oak, birch, ash, pine and larch trees have matured from saplings to give parts of the course a woodland feel although a large number of mature elms were lost to the ravages of Dutch elm disease in the early 1970's. The course remains delightful with its infinite variety of holes in memorable settings. The opening and closing holes are built on free draining limestone which encourages the growth of fine calcareous grasses. The result is fairways to equal the best, encouraging accurate iron play onto fast, slick greens. These grasses are of National Botanical importance and the entire course was declared a Site of Special Scientific Interest (SSSI) in 1973. It is currently managed in agreement with Natural England to ensure the propagation of rare flora and fauna. The course teems with discreet wild life with the occasional red kite wheeling overhead and nightingales trilling in the evening sun alongside the 18th fairway. Rare plant species include alkaline heather, clustered bellflower and pyramid orchid. Marbled white and the almost extinct black hairstreak butterflies have found our blackthorn to their liking and roe and muntjac deer sometimes halt play as they meander across a fairway.
In April 1951 the Club took the opportunity to purchase, with membership donations, the freehold of land and buildings from the Ancaster estate for the sum of £6,000. The Members Club, in the form in which it exists today, dates from 1964.
As the course rises up from the river Chater to a height of 300 feet above sea level , stunning views are revealed and the character changes to a more open aspect with wind playing a dominant role. The shorter, picturesque 3000 yard front nine is followed by a more daunting back nine of 3400 yards including stroke index 1 hole 13, a dog-leg well-bunkered par 4 measuring 481 yards. Hole 14 is a less demanding par 4 respite with views from the 15th tee of the three neighbouring counties of Lincolnshire, Cambridgeshire and Northants. Glorious springtime stretches of hawthorn and blackthorn guard the fairways on either side giving an atmosphere of tranquillity and seclusion.
It became apparent that titanium head drivers with graphite shafts hitting the modern construction of golf ball were beginning to threaten the challenge of the course which had stood the test of time for almost a century. Dr Martin Hawtree was commissioned in 2003 to examine these threats. His proposals were accepted with the result that all 70 original bunkers were renovated, deepened and/or repositioned with a further 6 added to catch big-hitters playing from the new blue-tee course measuring 6560 yards. 6 men's tees and 3 ladies tees have been built and two new greens add length to holes 8 and 10. These changes came into play during the summer of 2006. The level of difficulty has resulted in an assessed standard scratch of 73 with a par of 70 from the back tees. But the less able golfer has not been forgotten with a choice of green, red, yellow and white tees to choose from. Dr Hawtree is retained as consultant architect by the Club. His annual review results in gradual improvement to the course every year.
Luffenham Heath retains its essential character that has been enjoyed by visitor and members alike since its formation in 1911. The original clubhouse, extended on several occasions, is a friendly haven for a pint of beer or a welcome cup of tea after battling down the superb par 5 finishing hole of 552 yards. This friendly monster follows the Luffenham signature hole, the downhill 200 yard par three on which Hawtree commented "this needs no change". Signature hole? Perhaps not. Some would say the lovely blind 4th, or the tricky uphill 7th or maybe the extended 10th with its new green and clever bunkering. Yes, a visitor is truly spoilt for choice. The course has charm, character and challenge. The welcome is genuine. One never, ever tires of playing or returning to Luffenham Heath. It is timeless in a busy world.


CLICK HERE TO SEE THE CLUBHOUSE TRANSFORMATION


The Beginning
1911 to 1942
1943 to Date
Golf Course Timeline
Carris Trophy - 1990